The Urban Design Alliance Queensland is an incorporated association, formed from a broad collective of design professions [architecture, planning, landscape architecture] and other related groups.
​
Our objectives are to foster, educate and improve awareness of the built environment, while promoting the highest standard of urban design in our cities.
​
The Alliance assists professionals, decision makers and the community achieve sustainable outcomes for public places and spaces, by providing advice, support and advocacy across a range of project types, policy platforms and issues related to the design and planning of our cities and regions.

Key services to our members, patrons and the community:​
Brisbane Conversations is a free public forum hosted by UDAL to explore some of the pressing challenges confronting cities around the world. Underpinning each Conversation is a global lens of sustainability [social, environmental and economic].
The aim of these conversations is to better understand the causes of things, in order to effect positive change in our cities, especially with regard to widening disadvantage and social exclusion.
Brisbane Conversation #6 will focus on an issue that affects more than 60% of the Australian population - access to high quality, accessible and affordable housing in our cities and regions.
​
UDAL invites you to come along and engage in a vibrant and enlightening conversation, framed by different perspectives: from an economist, to community housing providers, developers, architects, a lawyer, the former CEO of the International Federation for Housing and Planning and the QLD State Government Architect.
​
Join in conversation with our most diverse range of speakers to date and help us understand in greater depth the causes, challenges and solutions to delivering long term, high quality and affordable housing within our growing region.
Wednesday 24 March 5:30PM - 8:00PM.
Artisan 45 King Street, Bowen Hills. QLD.
FREE EVENT - Cash Bar
RSVP to attend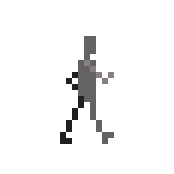 with Paul Hardyman from URBIS
The walk commences Wednesday 24 February at 5.45pm - meeting outside Betty's Burgers
Members FREE
Non-members $20
Independent expert advice on specific projects, policy or industry issues
Recognition of lifetime advocates for urban design – 'Hall of Fame'
Regular forums and discussions on key issues affecting and influencing the design and planning of our cities and towns
UDAL register of Urban design practitioners in Queensland
Facilitation of tailored urban design workshops and short courses for PD credit
Mentoring of built environment professionals
A new urban design awards programme showcasing current best practice in Australia
Networking

opportunities

at regular social events.